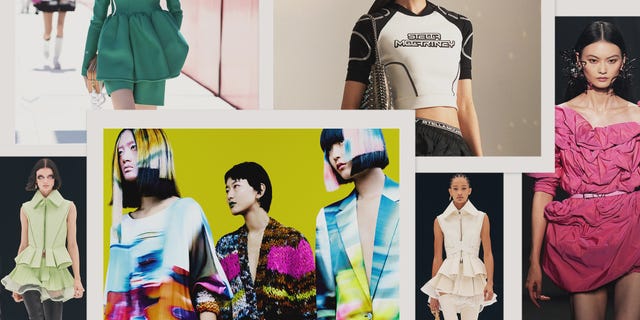 Dries: Rafael Pavarotti; AZ Factory: Peter White; Getty Images; Courtesy of the brands.
Style Points is a weekly column about how fashion intersects with the wider world.
Much nostalgic hay has been made of the revival of Y2K's and the early aughts's most fun—or, depending on your perspective, fearsome—trends. From low-rise jeans to velour sweatsuits to everything going on over at Blumarine, the comparatively innocent time is getting another airing in fashion's spotlight, and the spring 2022 shows offered a bumper crop of the era's best.
But another fashion epoch is rearing its head: the just-completed 2010's. Yes, now that the trend Tilt-a-Whirl moves fast enough to make your head spin and fashion enthusiasts are constantly reshuffling their wardrobes via resale sites, the early days of the decade are becoming bona fide vintage terrain. We saw peplums in Matthew Williams's spring lineup for Givenchy and Nicolas Ghesquière's Louis Vuitton cruise
…
Read More