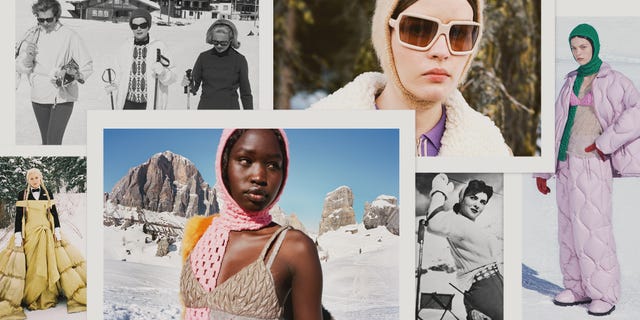 Getty Images; Miu Miu/Johnny Dufort; Browne: Emma Louise Swanson
Style Points is a weekly column about how fashion intersects with the wider world.
As the wheel of quarantine leisure spins, so goes fashion. Over the course of a year of pandemic life, we've cycled through 365 days' worth of trendy pursuits (remember TikTok dances and bread baking, with their accompanying uniforms of tie-dyed sweats?) and style has followed suit. Gorpcore, already a fashion mainstay, shifted into high gear as so many cooped-up quarantiners turned to hiking as a pastime, and Gucci and Margiela's partnerships with The North Face offered hypebeast pieces tailor-made for a trek. Tennis, too, regained its cachet this past summer, with the fashion set taking to the courts in retro-chic gear. And now, it seems that it's skiing's moment in the proverbial sun, as the fall 2021 collections tapped into winter's most popular socially distanced sport.
…
Read More